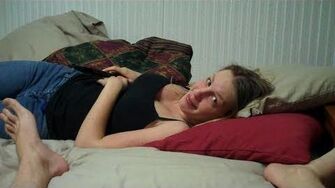 Previous Vlog (Day 596) | Next Vlog (Day 598)
Locations
Edit
Tonight is the release of Harry Potter and the Deathly Hallows: Part 2! Stephen is completely unfamiliar with the story, but Mal goes to watch the film. Stephen spends some more time working on the Daily Pack channel and logo.
The success of the channel will depend on people sending in "sponsored packs", since Stephen isn't in a position to be buying packs of his own for the channel. Stephen is getting pretty excited for the debut of the channel, which is coming up very shortly.
Ad blocker interference detected!
Wikia is a free-to-use site that makes money from advertising. We have a modified experience for viewers using ad blockers

Wikia is not accessible if you've made further modifications. Remove the custom ad blocker rule(s) and the page will load as expected.