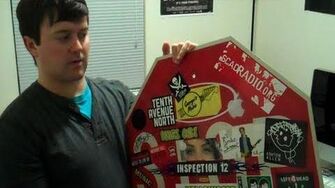 Previous Vlog (Day 428) | Next Vlog (Day 430)
Dan tells the story of the stop sign he owns. It's actually his older brother's, and he has had that from his years in high school. It is now covered with stickers, and Dan asks the audience to send in stickers.
Ad blocker interference detected!
Wikia is a free-to-use site that makes money from advertising. We have a modified experience for viewers using ad blockers

Wikia is not accessible if you've made further modifications. Remove the custom ad blocker rule(s) and the page will load as expected.