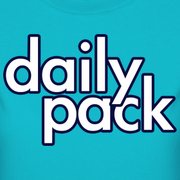 Daily Pack is a YouTube channel created by Stephen Georg to showcase packs of trading cards that fans send in and was updated daily. Daily Pack was officially canceled as of Day 1405 of the vlog and it shows him opening some packs one last time. This channel has since been discontinued.
See also: List of Daily Pack Episodes. Note: Names in parentheses are sponsors for those episodes.
Magic: The Gathering
Edit
2012 Core Set (stephenplays)
Black and White (PuppyLuver256)
Generation Force (Apocalypse Comics)
Ad blocker interference detected!
Wikia is a free-to-use site that makes money from advertising. We have a modified experience for viewers using ad blockers

Wikia is not accessible if you've made further modifications. Remove the custom ad blocker rule(s) and the page will load as expected.