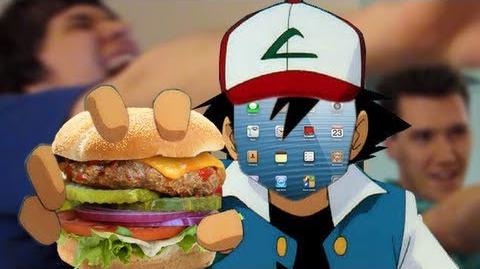 Previous Vlog (Day 1152) | Next Vlog (Day 1153)
Locations
Edit
Stephen and Chugga mess around with Siri. Stephen asks Emile (Chuggaaconroy) to say the Pokémon Theme Song, so Emile does. After that, Siri says: "I know it's my destiny burger...", which they find funny. Stephen suggests a shirt to be created with the destiny burger on it, which is actually available at StephenShop.
Siri: "I know it's my destiny burger..."
Ad blocker interference detected!
Wikia is a free-to-use site that makes money from advertising. We have a modified experience for viewers using ad blockers

Wikia is not accessible if you've made further modifications. Remove the custom ad blocker rule(s) and the page will load as expected.