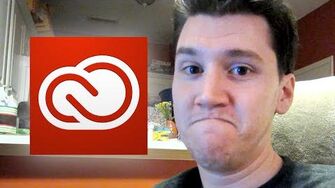 Previous Vlog (Day 1981) | Next Vlog (Day 1983)
Locations
Edit
Stephen and Mal's apartment
A few years ago, Stephen talked about the Adobe Creative Cloud in a bit of a skeptical fashion (basically, each month Adobe charges a set amount of money to use their CS programs). Since then, his thoughts about Creative Cloud have changed: he has started using Photoshop for $10 per month, and it's a significant step up above the eight-year-old version of the program he was using before.
Ad blocker interference detected!
Wikia is a free-to-use site that makes money from advertising. We have a modified experience for viewers using ad blockers

Wikia is not accessible if you've made further modifications. Remove the custom ad blocker rule(s) and the page will load as expected.