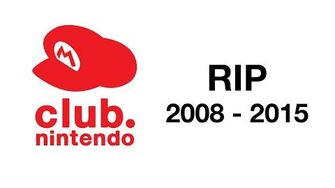 Previous Vlog (Day 1896) | Next Vlog (Day 1898)
Locations
Edit
Stephen and Mal's apartment
Club Nintendo is ending shortly, and Stephen talks about his experiences with the program in the past. Due to the numerous games he and Mal purchased over the past few years (and the games sent in by viewers), they have been able to achieve platinum status two years running. To take advantage of the program before it ends, he orders a Majora's Mask 3D messenger bag and a few Game & Watch collections for the Nintendo DS. He asks the viewers to share their experiences with the program in the past, and urges them to buy Earthbound, which is on sale for only 250 coins.
Ad blocker interference detected!
Wikia is a free-to-use site that makes money from advertising. We have a modified experience for viewers using ad blockers

Wikia is not accessible if you've made further modifications. Remove the custom ad blocker rule(s) and the page will load as expected.