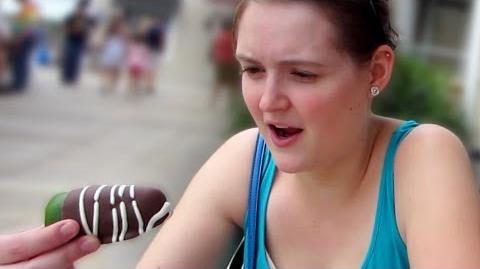 Previous Vlog (Day 1334)
|
Next Vlog (Day 1336)
Locations
Edit
Stephen and Mal's apartment
Barefoot Landing
Stephen's parents' house
Mal, Hayley, and Lindsey have some shenanigans out on the town, one of which includes attempting to eat a chocolate-covered jalapeno.  They have a pizza party at Stephen's parents' house and play Settlers of Catan.
Hayley: "*holds up crab ornaments* My name is Hayley, and I've got crabs."
The ending of this vlog was filmed on July 22nd (Day 1336).
Ad blocker interference detected!
Wikia is a free-to-use site that makes money from advertising. We have a modified experience for viewers using ad blockers

Wikia is not accessible if you've made further modifications. Remove the custom ad blocker rule(s) and the page will load as expected.