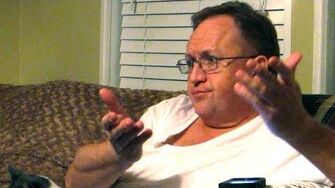 Previous Vlog (Day 1619) | Next Vlog (Day 1621)
Locations
Edit
Chipotle
Stephen's parents' house
Stephen, Mal, Debra, and Steve head to Chipotle for dinner. Stephen says that he has been cheating on a rival Mexican place, Moe's, for quite some time now. Moe's is rather inconsistent in their quality while Chipotle is always quite good. On the flipside, Moe's give you free chips and salsa. Steve says that he prefers Moe's for their "exclusive" soda machine with 50 flavours of soda. Debra likes Moe's burritos better, but prefers the bowls at Chipotle.
The debate between Chipotle and Moe's has also been discussed on a previous vlog.
Ad blocker interference detected!
Wikia is a free-to-use site that makes money from advertising. We have a modified experience for viewers using ad blockers

Wikia is not accessible if you've made further modifications. Remove the custom ad blocker rule(s) and the page will load as expected.