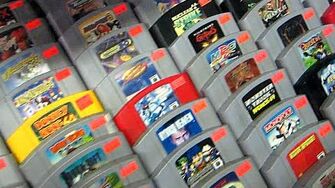 Previous Vlog (Day 1709) | Next Vlog (Day 1711)
Locations
Edit
Lynchburg, VA
Stephen's car
Wytheville, VA
Charleston, WV

A hotel
Bluegrass Kitchen
After breakfast at Zaxby's, Stephen and Mal bid farewell to Austin and start the drive to Charleston, West Virginia. On the way, they stop by Video Game Exchange in Wytheville, which also sells lots of Magic merchandise.
They make it to their hotel, grab dinner at Bluegrass Kitchen, then take a good night's rest before another drive tomorrow.
The distance from Lynchburg to Charleston is 227 miles, taking roughly 4 hours to travel.
Ad blocker interference detected!
Wikia is a free-to-use site that makes money from advertising. We have a modified experience for viewers using ad blockers

Wikia is not accessible if you've made further modifications. Remove the custom ad blocker rule(s) and the page will load as expected.