Previous Vlog (Day 1526) | Next Vlog (Day 1528)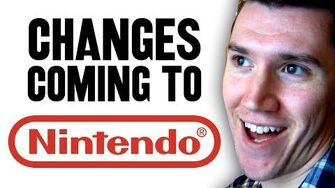 Stephen and Mal's apartment
There's snow on the ground! Mal has the day off because there's lots of ice on the road, so she spends lots of the day working on a house on the StephenCraft server. She and Stephen also record December's mail video.
Stephen then goes over some changes that Nintendo is undertaking in the coming year. Topics include a mobile app, a new-ish console, and DS games coming to the Wii U.
Ad blocker interference detected!
Wikia is a free-to-use site that makes money from advertising. We have a modified experience for viewers using ad blockers

Wikia is not accessible if you've made further modifications. Remove the custom ad blocker rule(s) and the page will load as expected.