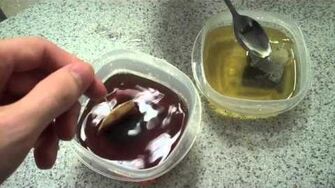 Previous Vlog (Day 470) | Next Vlog (Day 472)
Locations
Edit
The vlog begins with Dan throwing ham at the ceiling. He then proceeds to eat Stephen's pepperoni despite his protests. Alex then decides to make some tea in "ceremonial Tupperware", then attempts to drink it while Dan tries to chant. Stephen also drinks some from another container.
Dan asks Stephen to read the words on the fridge today, which include "Mrs. Fax hit balz," and "pemncajoqgykd." Alex explains that "pemncajoqgykd" is another word for "toaster."
Stephen: "Put your spoon in my Tupperware and move it all around."
Ad blocker interference detected!
Wikia is a free-to-use site that makes money from advertising. We have a modified experience for viewers using ad blockers

Wikia is not accessible if you've made further modifications. Remove the custom ad blocker rule(s) and the page will load as expected.