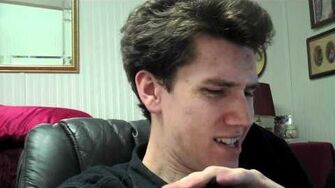 Previous Vlog (Day 481) | Next Vlog (Day 483)
Locations
Edit
Now that Taylor, Dan, and Alex are back home, Stephen has to catch up on vlogs and LPs. He also has to buy a new DVD player for himself and his parents since his father broke their current one.
In other news, Stephen is now eligible for a phone upgrade. However, he is unimpressed with the options out there right now - having a data plan for his phone seems like a waste of money, considering he has internet at home.
Ad blocker interference detected!
Wikia is a free-to-use site that makes money from advertising. We have a modified experience for viewers using ad blockers

Wikia is not accessible if you've made further modifications. Remove the custom ad blocker rule(s) and the page will load as expected.