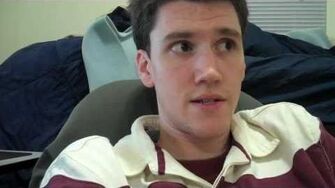 Previous Vlog (Day 460) | Next Vlog (Day 462)
Locations
Edit
Stephen and Dan begin the vlog by... meowing at each other through the door.
Along similar lines, Stephen has been thinking about the future and that he and Mal would like to get cats at some point whenever they move in together. While the thought of having kittens is really exciting, it's a little sad that he will no longer be living with Rocko since he lives with Steve and Debra. He asks the audience to talk about their experiences with pets in the past.
He concludes the vlog by announcing that Half-Life 2 has debuted on the LP channel.
Ad blocker interference detected!
Wikia is a free-to-use site that makes money from advertising. We have a modified experience for viewers using ad blockers

Wikia is not accessible if you've made further modifications. Remove the custom ad blocker rule(s) and the page will load as expected.