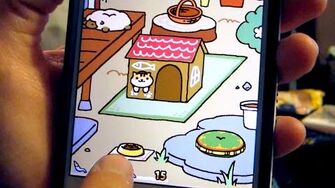 Previous Vlog (Day 2017) | Next Vlog (Day 2019)
Locations
Edit
Stephen and Mal's apartment
Stephen and Mal do a test stream for "Summerbound". Mostly Stephen, really. Mal plays with her virtual cats on "Neko Atsume", a mobile game.
In other news, tomorrow is Mal's last day at work! She will shortly begin editing the vlogs while Stephen works on the Let's Plays.
Ad blocker interference detected!
Wikia is a free-to-use site that makes money from advertising. We have a modified experience for viewers using ad blockers

Wikia is not accessible if you've made further modifications. Remove the custom ad blocker rule(s) and the page will load as expected.