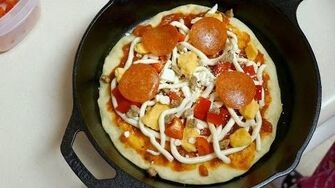 Previous Vlog (Day 2604) | Next Vlog (Day 2606)
Stephen and Mal's House
Bojangles
The sleep schedule hasn't been great but Stephen is hoping when Mal finishes her painting, things will get better. Later comes dinner, which is a pizza being cooked in their new cast iron skillet. The vlog ends with Stephen picking up Bojangles for breakfast.
Ad blocker interference detected!
Wikia is a free-to-use site that makes money from advertising. We have a modified experience for viewers using ad blockers

Wikia is not accessible if you've made further modifications. Remove the custom ad blocker rule(s) and the page will load as expected.