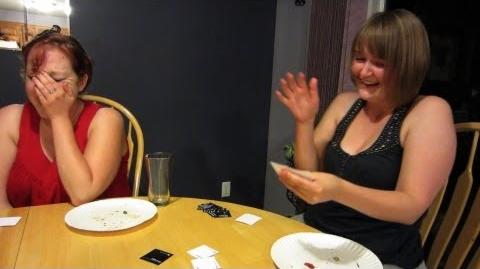 Previous Vlog (Day 948) | Next Vlog (Day 950)
More of Mallory's relatives
Locations
Edit
Dawn's house
Stephen's car
Stephen, Mallory, Lindsey, Hayley, and Karley go to Courtney's, Mallory's and Karley's cousin, graduation party, and then they play Cards Against Humanity at Dawn's house.
Stephen: "Although, in my opinion, incest was probably the best one, so I'm glad we got that on film."
Hayley: "INCEST, IT'S A TRAP!"
Ad blocker interference detected!
Wikia is a free-to-use site that makes money from advertising. We have a modified experience for viewers using ad blockers

Wikia is not accessible if you've made further modifications. Remove the custom ad blocker rule(s) and the page will load as expected.