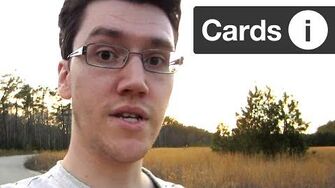 Previous Vlog (Day 1938) | Next Vlog (Day 1940)
Locations
Edit
A road
Stephen and Mal's apartment
Stephen finishes his taxes for 2014 and rewards himself by going on a walk with Mal. He also spends a large portion of today talking about cards, a new feature on YouTube that is slated to replace annotations. This will allow users on mobile to access interactive aspects of videos, but there's still a lot of work that needs to be done before they can fully replace annotations.
And, on a final note, Austin gets a job as a commercial pilot!
Ad blocker interference detected!
Wikia is a free-to-use site that makes money from advertising. We have a modified experience for viewers using ad blockers

Wikia is not accessible if you've made further modifications. Remove the custom ad blocker rule(s) and the page will load as expected.