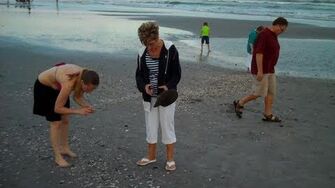 Previous Vlog (Day 648) | Next Vlog (Day 650)
Locations
Edit
Sakura Hibachi Buffet
Stephen's car
The beach
Stephen's parents' house
Stephen and family head out to lunch at a wonderful new Japanese buffet, then Stephen makes a trip to the doctor to get a bump on his arm checked out (it turns out just be a carbuncle). They hang out at the beach where Stephen and Mal got married. On a whim, Stephen checks his old P.O. Box and finds a very mysterious letter inside.
Ad blocker interference detected!
Wikia is a free-to-use site that makes money from advertising. We have a modified experience for viewers using ad blockers

Wikia is not accessible if you've made further modifications. Remove the custom ad blocker rule(s) and the page will load as expected.