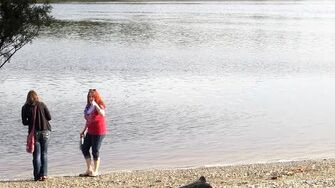 Previous Vlog (Day 2316) | Next Vlog (Day 2318)
Locations
Edit
Coastal Grand Mall
Stephen and Mal's apartment
Vereen Memorial Gardens
Stephen, Mal, and Lindsey spend the day out on the town, including a trip to Vereen's Memorial Park, the location of filming for the finale of Skyrim. Dinner includes some croissants, and Stephen pronounces the word "croissant" flawlessly.
Ad blocker interference detected!
Wikia is a free-to-use site that makes money from advertising. We have a modified experience for viewers using ad blockers

Wikia is not accessible if you've made further modifications. Remove the custom ad blocker rule(s) and the page will load as expected.