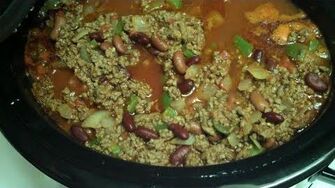 Previous Vlog (Day 669) | Next Vlog (Day 671)
Locations
Edit
Stephen and Mal's Apartment
Dan departs for Raleigh, and Stephen and Mal make some chili for an awesome Sunday dinner. They also make cookies.
It's a bit of a dreary day in Columbia, which becomes apparent when they try to go out for their walk. Oddly, as soon as the storm passes, everything becomes yellow.
In other news, StephenPlays hits 4,000 subscribers and StephenVlog is just under 3,000.
Ad blocker interference detected!
Wikia is a free-to-use site that makes money from advertising. We have a modified experience for viewers using ad blockers

Wikia is not accessible if you've made further modifications. Remove the custom ad blocker rule(s) and the page will load as expected.