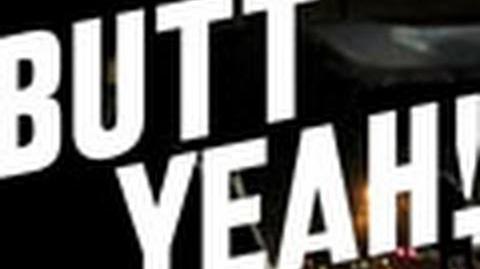 Previous Vlog (Day 358) | Next Vlog (Day 360)
Locations
Edit
Golden Corral
Stephen's Car
Stephen's Dorm
Stephen and the gang head off to go pick up Nick so they can go meet Stephen's parents at the Golden Corral. They leave the Golden Corral and drive back to the dorm where a multitude of subjects are discussed and the term "butt yeah" is born. The vlog then comes to a close with Stephen speaking to the audience about not seeing his friends for a few weeks
Stephen: "Butt Yeah!"
Stephen: "Did you like the movie? Butt Yeah!"
Dan: "Aww, I'm gonna get y'all all presents and then i'm gonna mail 'em to you."

Stephen: "Dan I'm not gonna get you a present so, like, don't get me one 'cause I'll feel bad 'cause when I get it, I'll be like 'I'm not gonna get him one, why did he send me this?'"

Stephen: "It's not Christmas until I've seen a polar bear drinking a soda. And also a Polar bear being diagnosed with diabetes"
Stephen: "I don't give a butt! God, Butt! Man it smells like butt in- oh wait that one works."
Ad blocker interference detected!
Wikia is a free-to-use site that makes money from advertising. We have a modified experience for viewers using ad blockers

Wikia is not accessible if you've made further modifications. Remove the custom ad blocker rule(s) and the page will load as expected.