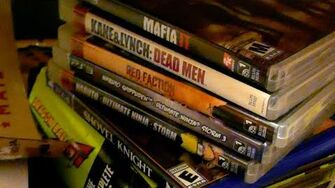 Previous Vlog (Day 2399) | Next Vlog (Day 2401)
Locations
Edit
Stephen and Mal's apartment
Stephen recently started up a company for himself and Mal. Today, they went to go set up an account for said business. It still feels a little weird for Stephen that he has to set up a corporation, but he's glad that the channels have grown so much that something like this is necessary.
Stephen and Mal also took care of another StephenMail video, so Stephen shows off some of the board and video games they received.
Ad blocker interference detected!
Wikia is a free-to-use site that makes money from advertising. We have a modified experience for viewers using ad blockers

Wikia is not accessible if you've made further modifications. Remove the custom ad blocker rule(s) and the page will load as expected.