Previous Vlog (Day 1538) | Next Vlog (Day 1540)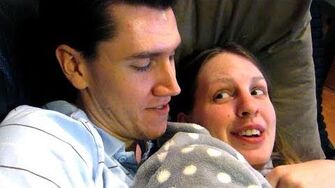 Stephen and Mal's apartment
Stephen feels a tad overwhelmed after spending the day recording - he generally doesn't feel like he's accomplished anything until he finishes editing videos. After dinner, he and Mal spend some time watching the Olympics (Moguls, specifically). They will likely get some freezing rain the following day, so Mal might not have school for the next few days.
Ad blocker interference detected!
Wikia is a free-to-use site that makes money from advertising. We have a modified experience for viewers using ad blockers

Wikia is not accessible if you've made further modifications. Remove the custom ad blocker rule(s) and the page will load as expected.