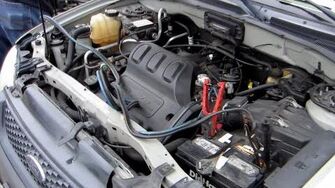 Previous Vlog (Day 1934) | Next Vlog (Day 1936)
Locations
Edit
Stephen's car
Charleston Café
Stephen and Mal's apartment
On the way back from Charleston, Stephen gets a really bad headache and Mal goes to see a doctor (very, very late). Also, the car dies, so Steve comes over to jumpstart it.
Back at home, Stephen gives a rant about a television show that features people building backyard pools with a bunch of unnecessary drama. Oh, and the show's on Animal Planet.
Ad blocker interference detected!
Wikia is a free-to-use site that makes money from advertising. We have a modified experience for viewers using ad blockers

Wikia is not accessible if you've made further modifications. Remove the custom ad blocker rule(s) and the page will load as expected.