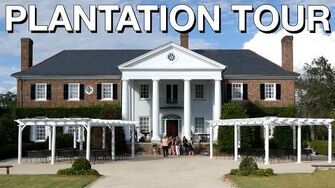 Previous Vlog (Day 2522) | Next Vlog (Day 2524)
Locations
Edit
Cracker Barrel
Boone Hall Plantation
Clark's
Stephen and Mal's apartments
Today the gang heads out to Boone Hall Plantation to learn about its history and the history of the Gullah/Geechee people. If you're a history buff, you definitely don't want to miss out on this one. But be prepared for a number of emotions.
The day ends with a meal that includes alligator, and a round of "Codenames".
Ad blocker interference detected!
Wikia is a free-to-use site that makes money from advertising. We have a modified experience for viewers using ad blockers

Wikia is not accessible if you've made further modifications. Remove the custom ad blocker rule(s) and the page will load as expected.