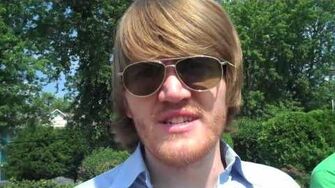 Previous Vlog (Day 247)
|
Next Vlog (Day 249)
Locations
Edit
Stephen's Car
Fantasy Golf
Gatlinburg House.
The vlog begins with Mallory in Stephen's car along with various other people going to mini-golf. At Fantasy Golf, they decide to play Bolf, which is basically golf but with the only rule being to get the ball in the hole. After Bolf, they get something to eat and then go back to the house, where they beat Earthbound. At the house, Stephen follows someone to the bathroom.
Ad blocker interference detected!
Wikia is a free-to-use site that makes money from advertising. We have a modified experience for viewers using ad blockers

Wikia is not accessible if you've made further modifications. Remove the custom ad blocker rule(s) and the page will load as expected.