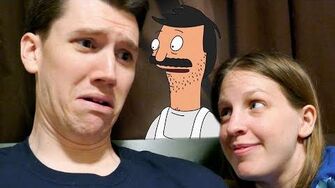 Previous Vlog (Day 2353) | Next Vlog (Day 2355)
Locations
Edit
Stephen and Mal's apartment
Stephen and Mal finished watching the most recent season of Bob's Burgers. The show is an animated comedy. Stephen cried while watching the final episode.
Stephen notes that he seems to be getting more emotional about things in general as he gets older. Recently, he has cried during a number of 30-second commercials. Mal, on the other hand, has always been emotional and this hasn't changed over the years.
Stephen invites the viewers to discuss their emotional growth over the years.
Ad blocker interference detected!
Wikia is a free-to-use site that makes money from advertising. We have a modified experience for viewers using ad blockers

Wikia is not accessible if you've made further modifications. Remove the custom ad blocker rule(s) and the page will load as expected.