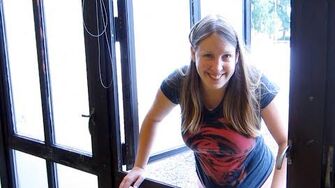 Previous Vlog (Day 2085) | Next Vlog (Day 2087)
Locations
Edit
Stephen and Mal's apartment
Mal's school
Jay's Asian Fusion
Mal needs to get her new room at school prepared, so she and Stephen spend the day tidying, moving in, and setting everything up. They reward themselves with a sushi dinner after a long day of work, and Mal finally receives the screen prints she made of Sagan and Kepler.
Ad blocker interference detected!
Wikia is a free-to-use site that makes money from advertising. We have a modified experience for viewers using ad blockers

Wikia is not accessible if you've made further modifications. Remove the custom ad blocker rule(s) and the page will load as expected.