Previous Vlog (Day 1299) | Next Vlog (Day 1301)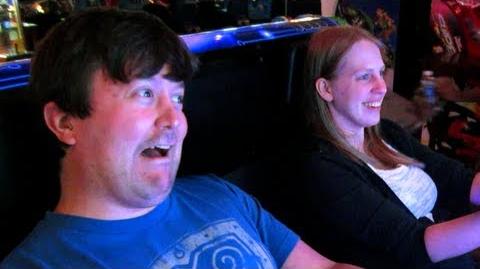 Locations
Edit
Jacksonville, Florida

European Street
Dan's apartment
Dave & Buster's
Stephen, Mal, and Dan have lunch at European Street. Back at Dan's apartment, they play games using Google Experiments, which lets your mobile device interact directly with your computer or other devices. They play some more Saint's Row, then go to Dave & Buster's for dinner and games. In a horse racing game, Stephen names his horse Jitters in reference to his Pokémon LP. They also play some Skee Ball with errant score sensors. After all of their hard work, they were each able to get one Pixy Stick. They play Ascension one more time back at the apartment.
Ad blocker interference detected!
Wikia is a free-to-use site that makes money from advertising. We have a modified experience for viewers using ad blockers

Wikia is not accessible if you've made further modifications. Remove the custom ad blocker rule(s) and the page will load as expected.