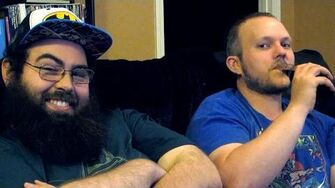 Previous Vlog (Day 2005) | Next Vlog (Day 2007)
Locations
Edit
Stephen and Mal's apartment
It's almost summer, but Stephen wants Arby's chili, so Mal makes chili.
Roland and Hinkle from Player's Choie stop by for a surprise visit, and they bring a bunch of N64 games to add to Stephen's collection. To thank them, Stephen makes them drink peanut butter and jelly Jones soda.
Ad blocker interference detected!
Wikia is a free-to-use site that makes money from advertising. We have a modified experience for viewers using ad blockers

Wikia is not accessible if you've made further modifications. Remove the custom ad blocker rule(s) and the page will load as expected.