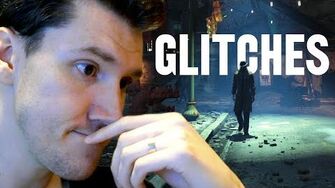 Previous Vlog (Day 2379) | Next Vlog (Day 2381)
Locations
Edit
Stephen and Mal's apartment
Fallout 4 is glitchy. Admittedly, much less glitchy than Skyrim, but glitchy nonetheless. Today, while recording an episode of Fallout 4, Stephen encountered a game-breaking glitch involving the Automatron DLC. Normal recording sessions take between 60 and 90 minutes, but this glitch caused him to record for a total of six hours.
Stephen invites the viewers to share any interesting or game-breaking bugs that they've encountered in the past.
Ad blocker interference detected!
Wikia is a free-to-use site that makes money from advertising. We have a modified experience for viewers using ad blockers

Wikia is not accessible if you've made further modifications. Remove the custom ad blocker rule(s) and the page will load as expected.