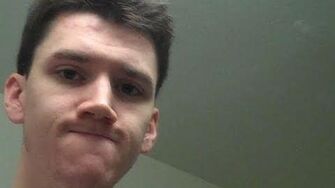 Previous Vlog (Day 409) | Next Vlog (Day 411)
Locations
Edit
Stephen dislikes shaving, mostly because he would like to be able to grow a beard. Unfortunately, he cannot. When he tries, his facial hair grows in very thick patches, which he affectionately calls "Pikachu patches". He actually was told by the band They Might Be Giants to shave his beard.
Dan and Taylor go watch Tron: Legacy, and they enjoy the visuals.
Ad blocker interference detected!
Wikia is a free-to-use site that makes money from advertising. We have a modified experience for viewers using ad blockers

Wikia is not accessible if you've made further modifications. Remove the custom ad blocker rule(s) and the page will load as expected.