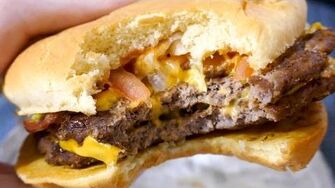 Previous Vlog (Day 2607) | Next Vlog (Day 2909)
Sonic
Stephen and Mal's House
Stephen has been wanting Stephen & Friends to return as weekly releases. He, Mal, and his friends have been recording episodes every Saturday. On this particular Saturday, it was getting late and they needed food. Sonic was one of the only places open, so that is where they got dinner. Stephen does a food review, the first in a long time. Stephen says that food reviews may be permanently revived, from here on out.
Ad blocker interference detected!
Wikia is a free-to-use site that makes money from advertising. We have a modified experience for viewers using ad blockers

Wikia is not accessible if you've made further modifications. Remove the custom ad blocker rule(s) and the page will load as expected.