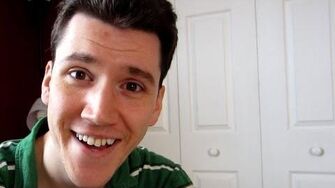 Previous Vlog (Day 1188) | Next Vlog (Day 1190)
Locations
Edit
Stephen and Mal's apartment
Stephen takes the time to discuss anonymity on the Internet and how this can lead to incredibly hateful comments that people would never say to someone else face-to-face. Stephen isn't calling out anyone in particular or his own viewer community, but he was inspired to make this video based on a recent comment chain on one of his videos where two opposing parties remained very civil in their discussions.
Ad blocker interference detected!
Wikia is a free-to-use site that makes money from advertising. We have a modified experience for viewers using ad blockers

Wikia is not accessible if you've made further modifications. Remove the custom ad blocker rule(s) and the page will load as expected.