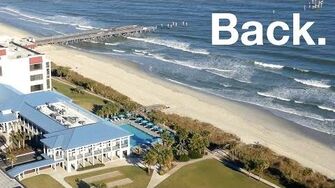 Previous Vlog (Day 2539) | Next Vlog (Day 2541)
Locations
Edit
Milwaukee, WI

General Mitchell International Airport

Myrtle Beach International Airport
Stephen and Mal's apartment
It's a travel day today! Stephen and Mal fly back to Myrtle Beach from Milwaukee. When they get back, Mal picks up some stickers of her paintings to put in her Techo. The kitties also get some new toys.
The big move to the new house is coming up very shortly. Back to work for everyone in the Georg household.
Ad blocker interference detected!
Wikia is a free-to-use site that makes money from advertising. We have a modified experience for viewers using ad blockers

Wikia is not accessible if you've made further modifications. Remove the custom ad blocker rule(s) and the page will load as expected.