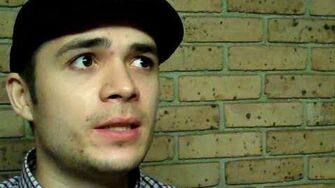 Previous Vlog (Day 530) | Next Vlog (Day 532)
Locations
Edit
Stephen's dorm
SCAD Student Center
Mellow Mushroom
Stephen receives Portal 2 in the mail today, and confirms that he will be doing a Let's Play of the game.
Later, Stephen goes to a presentation on Ayloo, a startup social networking site that one of his friends, Jeff, is involved with. Unlike other social networks, the site is focused on respecting the privacy of its users.
After the presentation, Stephen and Jeff have some dinner at Mellow Mushroom.
Ad blocker interference detected!
Wikia is a free-to-use site that makes money from advertising. We have a modified experience for viewers using ad blockers

Wikia is not accessible if you've made further modifications. Remove the custom ad blocker rule(s) and the page will load as expected.