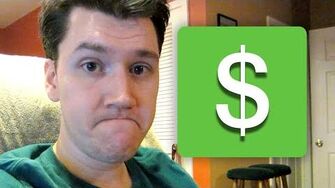 Previous Vlog (Day 1986) | Next Vlog (Day 1988)
Locations
Edit
Stephen and Mal's apartment
YouTube has always been broken, but a lot of Stephen's recent videos have been the victim of a glitch that disabled ads for videos greater than ten or eleven minutes. In other words, he has been earning virtually nothing on those videos for the past month. He invites the viewers to voice their frustrations about YouTube in the comments.
Ad blocker interference detected!
Wikia is a free-to-use site that makes money from advertising. We have a modified experience for viewers using ad blockers

Wikia is not accessible if you've made further modifications. Remove the custom ad blocker rule(s) and the page will load as expected.