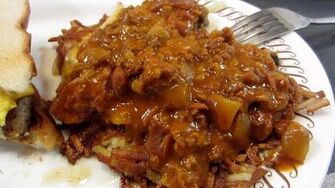 Previous Vlog (Day 1870) | Next Vlog (Day 1872)
Locations
Edit
Stephen's car
Waffle House
Stephen and Mal work until very, very late, so they no longer have time to prepare dinner at home. They decide to head out to T.G.I. Friday's to avoid any poor decisions (i.e. Taco Bell). Turns out, the restaurant is closed, so they head to Waffle House instead.
Ad blocker interference detected!
Wikia is a free-to-use site that makes money from advertising. We have a modified experience for viewers using ad blockers

Wikia is not accessible if you've made further modifications. Remove the custom ad blocker rule(s) and the page will load as expected.