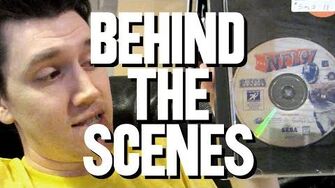 Previous Vlog (Day 1954) | Next Vlog (Day 1956)
Locations
Edit
Stephen and Mal's apartment
Stephen goes over the April Fools' Day pranks for this year on StephenVlog and StephenPlays.
For the six-hour Puzzles in Real Time video, Stephen decided to edit in a bunch of weird and/or crazy stuff, such as references to P.T. He and Mal also invited Roland and Hinkle from Player's Choice for a brief cameo towards the start of the video.
The portrait vlog was significantly easier to edit and handle, but Stephen unfortunately ended up having to film a dumpster fire vertically.
While Stephen isn't sure what (if anything) he will do for next year's April Fools' Day, he will be sure to work hard and do it right.
Ad blocker interference detected!
Wikia is a free-to-use site that makes money from advertising. We have a modified experience for viewers using ad blockers

Wikia is not accessible if you've made further modifications. Remove the custom ad blocker rule(s) and the page will load as expected.