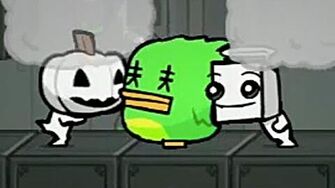 Previous Memorable Moment | Next Memorable Moment
I just realized that this particular moment has absolutely no context as to why we called him "Anus Duck". And you know what? Maybe that's for the best.
This is an excerpt from BattleBlock Theater #16
Ad blocker interference detected!
Wikia is a free-to-use site that makes money from advertising. We have a modified experience for viewers using ad blockers

Wikia is not accessible if you've made further modifications. Remove the custom ad blocker rule(s) and the page will load as expected.