Amnesia: A Machine for Pigs is Stephen's forty-third Let's Play and the seventh Blind Let's Play Stephen has done for StephenPlays. A Machine for Pigs is the indirect sequel to Amnesia: The Dark Descent, which Stephen has done a Let's Play of three years ago. This is the second full Let's Play to use the Facecam, in which Stephen plays the game while the audience sees both Stephen's face and the gameplay shown onscreen. A Machine for Pigs debuted on October 16th, 2014, and concluded on November 17th, 2014 with a total of 10 episodes.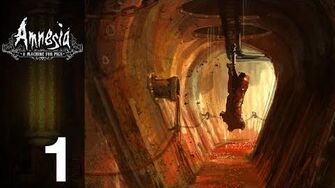 Ad blocker interference detected!
Wikia is a free-to-use site that makes money from advertising. We have a modified experience for viewers using ad blockers

Wikia is not accessible if you've made further modifications. Remove the custom ad blocker rule(s) and the page will load as expected.