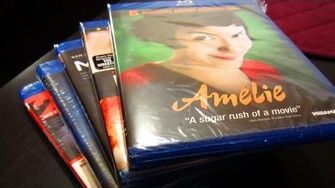 Previous Vlog (Day 1176) | Next Vlog (Day 1178)
Locations
Edit
Stephen and Mal's apartment
Stephen and Mal recently had a movie haul from Amazon - all of them are films that they have really enjoyed in the past: Amélie, Mafia!, Donnie Darko, Moon, and Requiem for a Dream. Stephen asks the viewers to discuss movies, and which movies they can watch over and over again.
Ad blocker interference detected!
Wikia is a free-to-use site that makes money from advertising. We have a modified experience for viewers using ad blockers

Wikia is not accessible if you've made further modifications. Remove the custom ad blocker rule(s) and the page will load as expected.