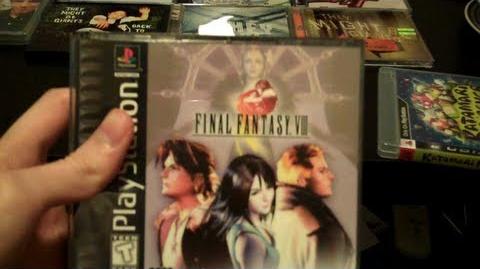 Previous Vlog (Day 873) | Next Vlog (Day 875)
Locations
Edit
Stephen shows us Katamari Forever, Final Fantasy VII, the Battle Royale box set, Gigantic (A Tale Of Two Johns), They Might Be Giants (the album), Factory Showroom by They Might Be Giants, Indestructible Object by They Might Be Giants, Severe Tire Damage by They Might Be Giants, Back to Skull by They Might Be Giants, Mono Puff, Provincial by John K. Samson, Chocolate and Cheese by Ween, and White Pepper by Ween, which he bought from Amazon. Stephen says that a lot of the things he bought were suggested by Rachel.
Ad blocker interference detected!
Wikia is a free-to-use site that makes money from advertising. We have a modified experience for viewers using ad blockers

Wikia is not accessible if you've made further modifications. Remove the custom ad blocker rule(s) and the page will load as expected.