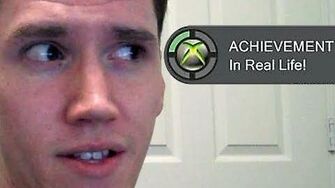 Previous Vlog (Day 502) | Next Vlog (Day 504)
Locations
Edit
Meanwhile, Stephen begins a countdown of the days remaining until graduation (53 days as of this vlog day). While seeing the daily countdown may seem discouraging since it means seeing less of Alex, Dan, and Taylor, Stephen encourages people to remain optimistic. Firstly, it is an indication of how many more days are left in the Soda Challenge. It's also the start of "real life" for Stephen, when he begins living with Mal permanently.
Since graduating is quite an achievement, Stephen encourages the viewers to think of some achievements they are very excited about and to share them with the community.
Dinner tonight features meat not found inside of a frozen box! Alex calls out Stephen for telling him to put too much oil in the pan.
Ad blocker interference detected!
Wikia is a free-to-use site that makes money from advertising. We have a modified experience for viewers using ad blockers

Wikia is not accessible if you've made further modifications. Remove the custom ad blocker rule(s) and the page will load as expected.