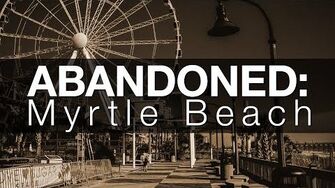 Previous Vlog (Day 1890) | Next Vlog (Day 1892)
Locations
Edit
For the past few months, Jarrett is working on a project entitled "Abandoned: Myrtle Beach". The project is meant to showcase areas of Myrtle Beach in the winter, when very few tourists are around to enjoy the numerous tourist destinations. He has also teamed up with Mountain Craft Production to create a documentary as a part of the project.
Ad blocker interference detected!
Wikia is a free-to-use site that makes money from advertising. We have a modified experience for viewers using ad blockers

Wikia is not accessible if you've made further modifications. Remove the custom ad blocker rule(s) and the page will load as expected.