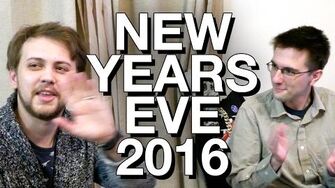 Previous Vlog (Day 2593) | Next Vlog (Day 2595)
It's finally here! the New Years party of 2016! Lindsey is back to from Wisconsin, making it all the better. It can't be a Stephenvlog New Years Party with out food, and there is quite a bit of it as well. Like every New Years party, games are a part of it... in this case video games.
Fan Favorites comes soon due to the changes this year
Happy New Year.
Ad blocker interference detected!
Wikia is a free-to-use site that makes money from advertising. We have a modified experience for viewers using ad blockers

Wikia is not accessible if you've made further modifications. Remove the custom ad blocker rule(s) and the page will load as expected.