Previous Vlog (Day 1472) | Next Vlog (Day 1474)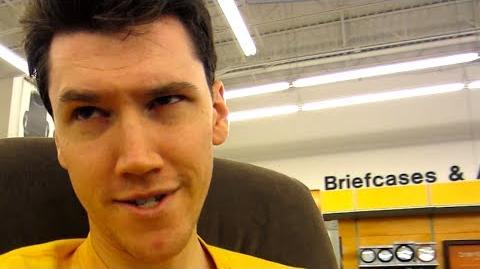 Locations
Edit
OfficeMax
Office Depot
Stephen and Mal's apartment
Stephen is in the process of buying a new chair with his family. He's had the same office chair for six years and it's time for a change - his current one is broken. He ends up buying a chair online.
In other news, Stephen's break from releasing videos continues. He briefly discusses LP plans for the upcoming few weeks. Also, the air conditioning system in the apartment is fixed (for now).
Ad blocker interference detected!
Wikia is a free-to-use site that makes money from advertising. We have a modified experience for viewers using ad blockers

Wikia is not accessible if you've made further modifications. Remove the custom ad blocker rule(s) and the page will load as expected.