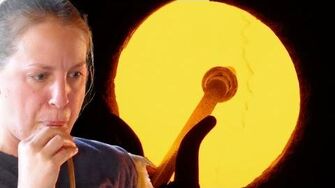 Previous Vlog (Day 2544) | Next Vlog (Day 2546)
Locations
Edit
Stephen and Mal's house
The Trestle
Conway Glass
Stephen, Mal, Dan, and Lindsey head out to a glass blowing studio to make some Christmas ornaments! Well, Stephen films while the other three do their thing.
In other news, it looks like the kitties are back to normal. Meaning that they have started darting around the house furiously just before bed again. Stephen and Mal call this habit "the crazies".
Ad blocker interference detected!
Wikia is a free-to-use site that makes money from advertising. We have a modified experience for viewers using ad blockers

Wikia is not accessible if you've made further modifications. Remove the custom ad blocker rule(s) and the page will load as expected.