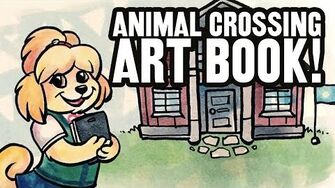 Previous Vlog (Day 2237) | Next Vlog (Day 2239)
Locations
Edit
Stephen and Mal's apartment
Stephen and Mal give a review of A Guide to Village Life by Kari Fry, which is an art book/guide to Animal Crossing: New Leaf. They are huge fans of her work, including Field Guide to Kanto, and this book is no exception: there's a ton of great art inside a high-quality, hardcover book.
Ad blocker interference detected!
Wikia is a free-to-use site that makes money from advertising. We have a modified experience for viewers using ad blockers

Wikia is not accessible if you've made further modifications. Remove the custom ad blocker rule(s) and the page will load as expected.