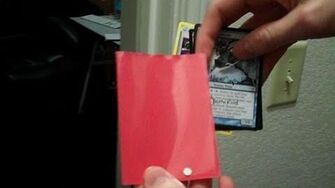 Previous Vlog (Day 432) | Next Vlog (Day 434)
Stephen gets a message this morning from his mother regarding yesterday's vlog. He neglected to mention that one of his favourite films was Home Alone 2. He enjoyed the film so much that he would constantly play pranks on his father. Debra actually ended up having to ban him from watching the film.
Stephen shows his video for editing class to Dan, Mal, and Alex, which goes over pretty well. He also receives a letter from Allen with some art and cards. There is some confusion as to whether "Sir Campbell Sou" and "Sir Allen Campbell" are the same person. Spoilers: they are the same person.
Ad blocker interference detected!
Wikia is a free-to-use site that makes money from advertising. We have a modified experience for viewers using ad blockers

Wikia is not accessible if you've made further modifications. Remove the custom ad blocker rule(s) and the page will load as expected.